Founders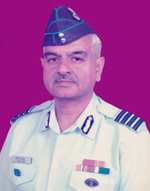 Group Captain Triloki Krishan Bhatara has served the nation as an Officer in the Indian Air Force for around 3 decades. His heart lay in social service, so post retirement , in addition to his security business, he started supporting NGOs in Karnataka aimed at rural upliftment and assistance to sick for their medical expenses, who were poor and could not afford costly medical treatment.
In 2008, Gp Capt Bhatara was empanelled as a National Level Monitor [NLM] with Ministry of Rural Development, Govt. of India, New Delhi. During this tenure spreading over 7 years, he travelled far and wide and his work took him to many States and scores of Districts to monitor implementation of Schemes of Ministry of Rural Development. This gave him a greater insight into the functioning of Gram Panchayats and problems faced by the rural Indians.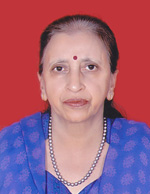 Dr. [Mrs] Renu Bhatara, was born and brought up in Delhi. She earned her Ph.D. in Political Science from University of Delhi in 1982. Married to Gp Capt TK Bhatara, she has travelled far and wide across India & the world. With a heart of gold, she was instrumental in focusing her husband's thoughts towards social service to the underprivileged. It was with her unflinching support that the NGO "BHATARA RURAL DEVELOPMENT FOUNDATION" was launched. She is now spending as much time as her husband in trying to widen the NGO's reach far and wide.
She has set out to teach moral values to the rural children so that the future generations become true nationalists and honest citizens who have respect for the Nation, women and other human beings.
Dr Renu Bhatara is determined to help the poor live a life with self-respect to achieve happiness in their homes.